Hi friends!
This time of year is wedding season. I know someone who has attended as many as 10 weddings so far. One major consideration when it comes to planning a wedding is the hairstyle. Whether you wear your hair up or down, the most important thing is that you are happy with the hairstyle. If nothing else, you want to look like yourself, the
best
version of yourself, on your big day. No guest should have to think "I can barely recognize her." If you are not comfortable with your hair, it may affect your confidence and that will show in the pictures.
Here are my tips for having a great hair day on your wedding day.
Stay true to your personal style. If you normally wear simple styles, consider an elegant yet simple hairstyle for your wedding day.
Don't make a "radical" change just because its your wedding day. This is not the time to venture out and try a new hair cut or color. You may not have enough time to recover if you decide against it.
Bring pictures of different styles to show your stylist. Words can fail you, but a picture is self explanatory. Confirm with the stylist that they can deliver what you want.
Do a trial run before the big day. This will give you a chance to see how the style will hold up throughout the day and your stylist can make changes if needed (ex. use more hairspray).
Be firm about what you want and don't let anyone bully you out of your heart's desire. This is your one and only wedding day. So get exactly what you want.
I wear my hair down 90% of the time, so naturally I chose to wear my hair down on my wedding day. I rarely wear updos, and I knew I would be self conscious wearing an elaborate updo on my wedding day. I wanted to feel as comfortable in my skin as possible. There were more than enough things to be nervous about - remembering my vows, not tripping down the aisle, and not doing the ugly cry (that last one was a lost cause lol).
Here are some pictures of how I wore my hair on my wedding day. My hair was waist length when straightened, and I wore no weave or extensions in my hair.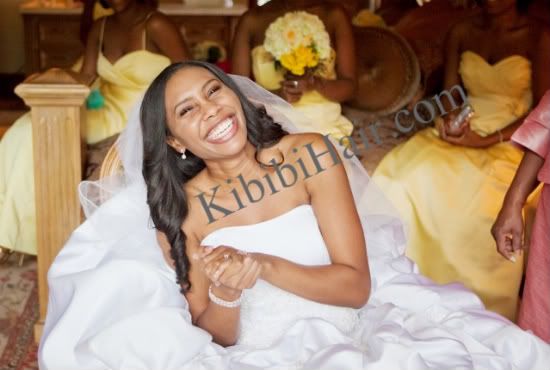 Hairstyle in Ceremony Dress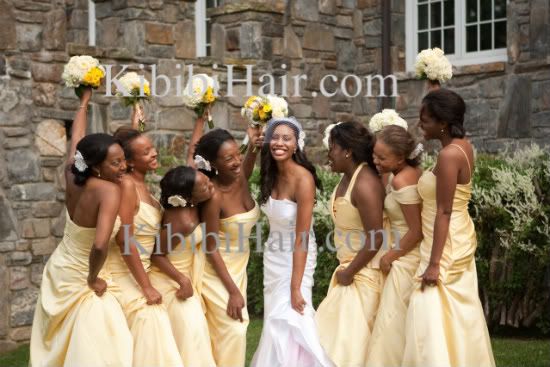 Hairstyle in Reception Dress